Helpful Apartment Tips from Little Green Notebook
Lately I've gotten really interested in the whole decorating and organizing thing, so I've been all over the internet trying to find some great images and tips to share with you, and I found the place for you – Little Green Notebook.  Not only does this site have high quality pictures of how people have set up their homes, but they also share tips on how to use the pieces and where to find them.  Take a look below; the items can be found at online stores for your convenience.
Today's give away is from the truly beautiful shop (online and in Charlotte, NC) that everyone is talking about, Isabella.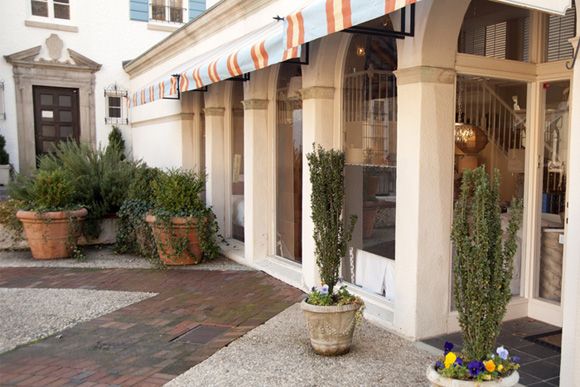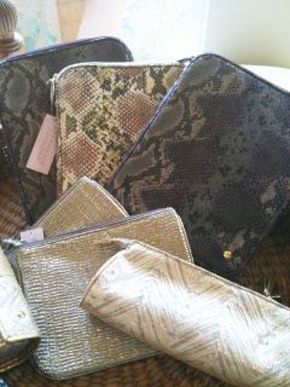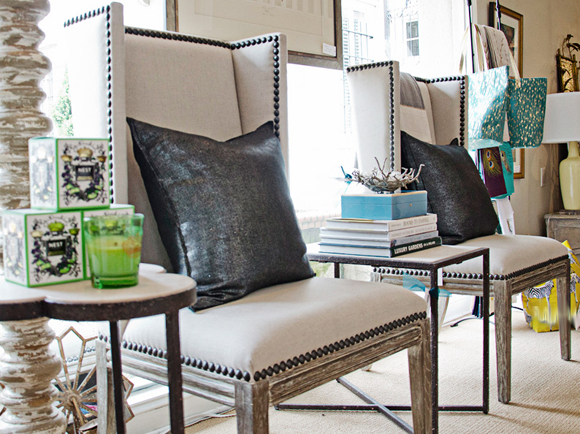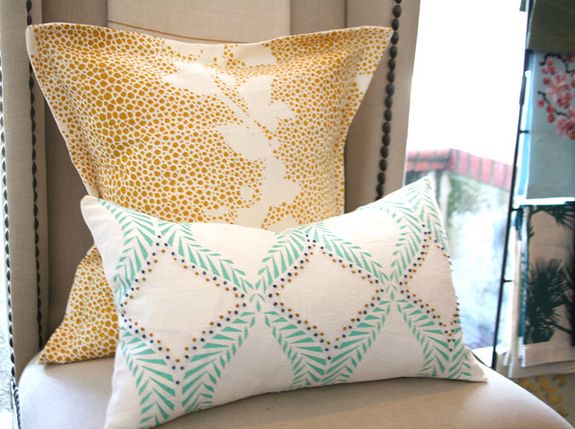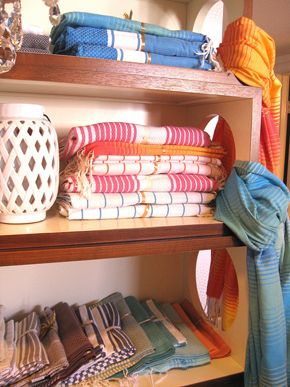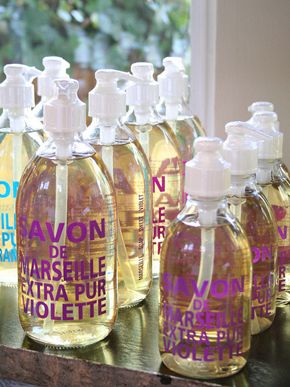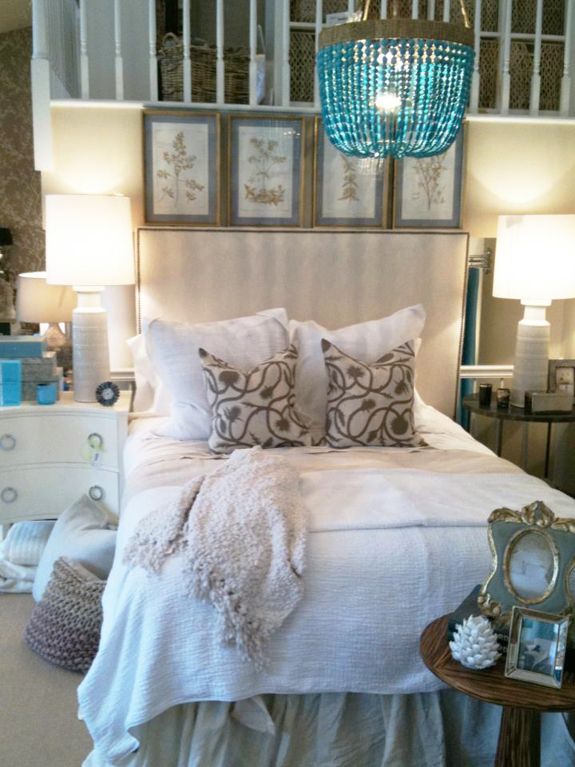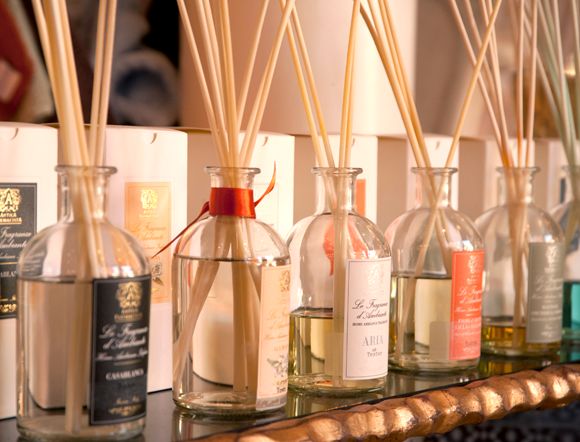 The store is owned and curated by Erin Dougherty and she hand-picks each item. It's stocked with an ever-changing collection of bedding, lighting, throw pillows, gifts, home fragrances, jewelry, art and accessories. The lovely designers at Isabella are also happy to help with custom orders and professional design advice. And don't forget to check out their style blog here.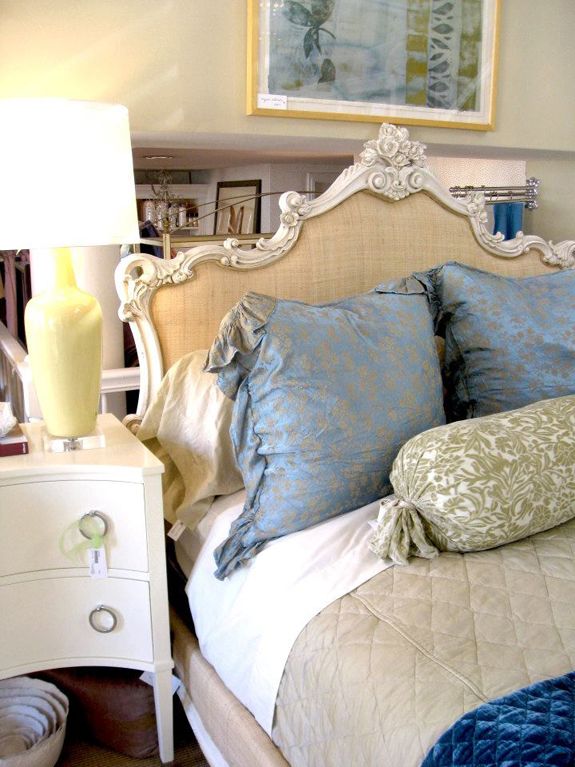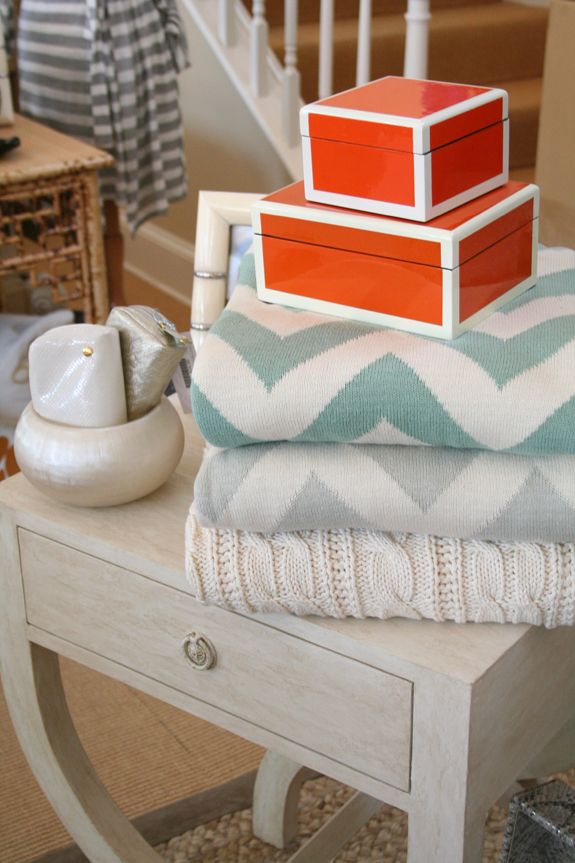 Up for grabs this week is a Nest bamboo candle, Savon hand soap and a Scents and Feel hand towel.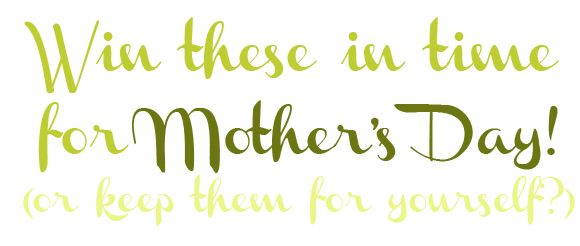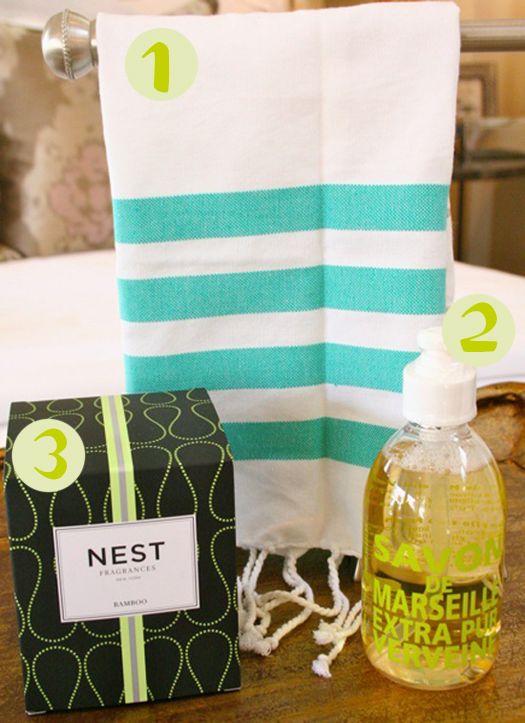 ---
Now that we're probably moving to a bigger space this summer (I'll share news as soon I can – don't want to jinx it!), I'm having a hard time passing up furniture deals. How could I not get these cute little chairs last weekend? They were only $175 for the pair and are surprisingly comfortable for their petite size. Wouldn't these be perfect bedroom chairs?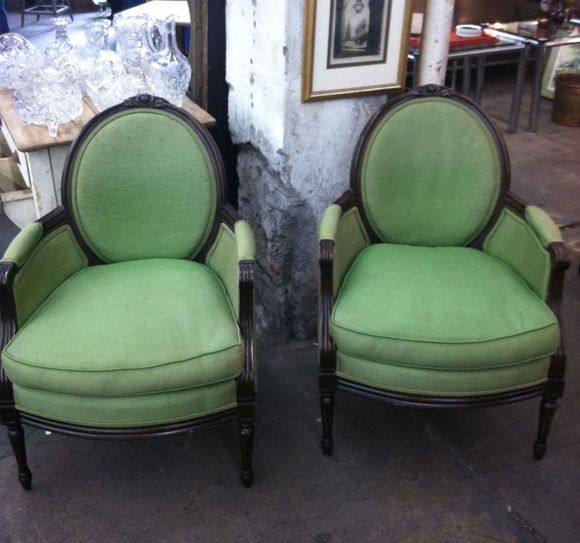 The green fabric is super old and all snagged, so the chairs need new upholstery STAT. I'm thinking I'd like to do a more neutral fabric so I can go with something fun for our windows (maybe yellow drapes like these?).
I'm not usually into using a different fabric on chair backs, but I might like it here.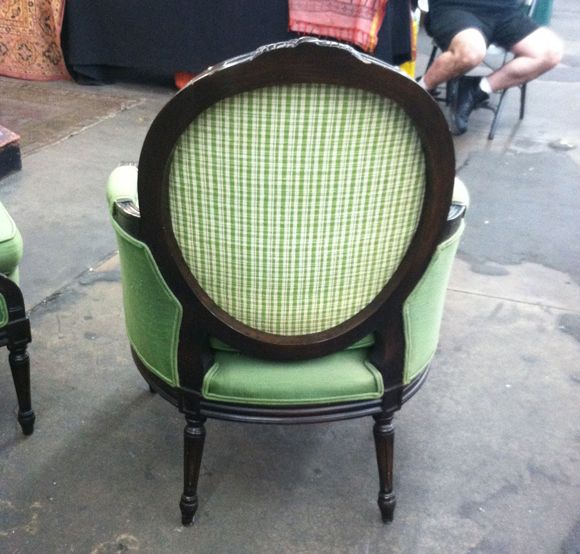 The first row below shows some paint options I'm considering for the frames. Links are listed below the round up. There's a mix of high and low fabrics here. For the pricier Kelly Wearstler fabrics, always try checking eBay or etsy for yardages before paying the huge mark up online. These fabrics also often turn up at fabric outlets and in upholsterer's remnant bins.
Do you have any gray or black/white patterns you're really loving these days?
1) Benjamin Moore Gunmetal 2) BM Gray Pinstripe 3) BM Silvery Milk 4) Sherwin-Williams Dorian Gray
---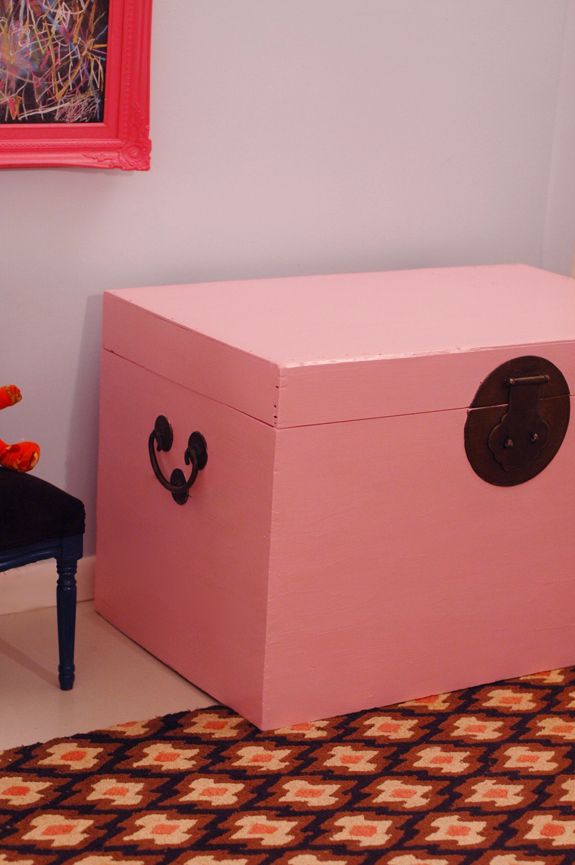 My approach to toy organization is pretty simple compared to the systems some of my super organized friends have. Books go on the shelf, small toys go in the fabric bins and large toys go in the big toy box. It's been our system for ages and it works for us.
The first toy box we had was a clearance aisle find from TJ Maxx or Marshalls and it lasted us several years then finally kicked the bucket during the move to NYC (like, it broke in the truck I think). Then oddly enough the day we moved in, our neighbor across the hall was hauling this gigantic chinese chest out to the curb and I did the awkward – 'Hi nice to meet you! What's that? what are you doing with it? So you don't want it any more?' conversation. What a lousy first impression right? #

embarrassing
Also embarrassing is that the chest has seen no improvements in almost two years other than an occasional wipe down. I know it doesn't look it, but it is super clean, just very old and beat up.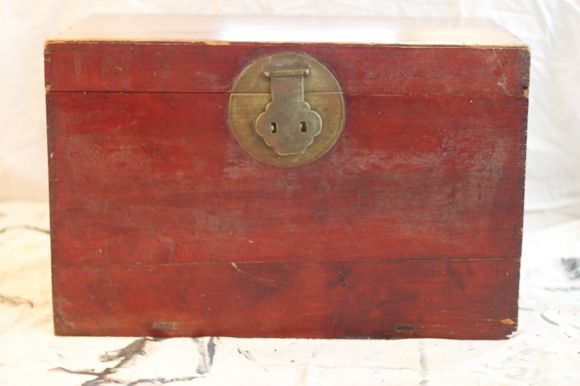 I've been pumping out a couple projects for the girls room this week though, so the toy box finally got some attention yesterday. I wiped it down again, filled the (many) cracks with wood filler, and then painted it with Sherwin Williams' In the Pink.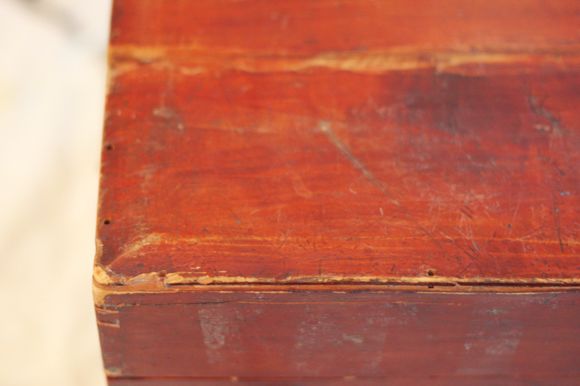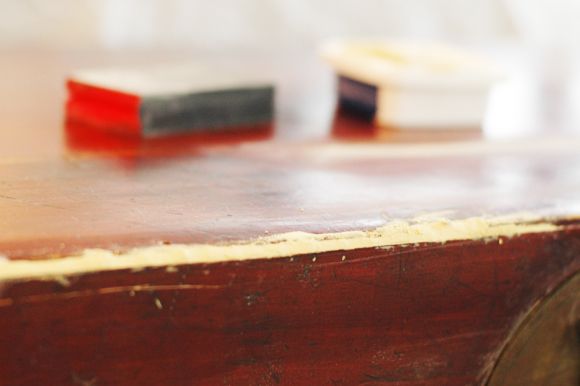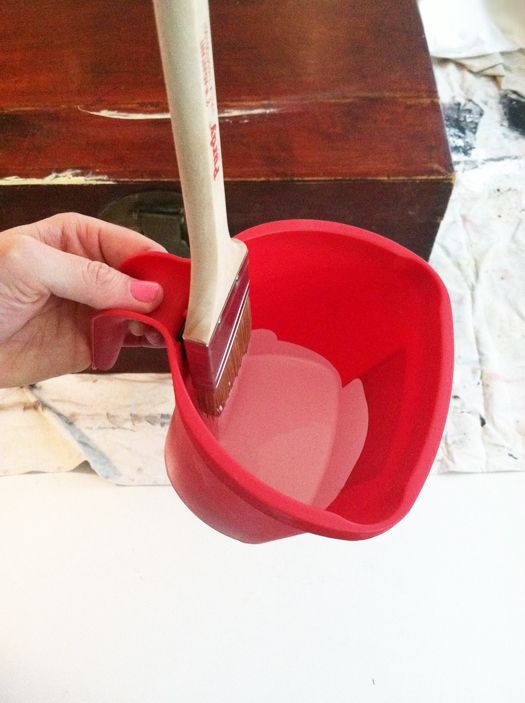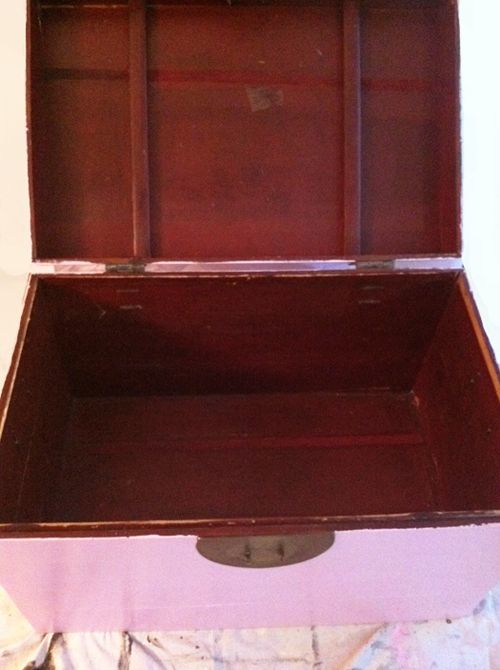 I finished the first coat of paint, stood back and had a weird deja vu moment. Then I suddenly remembered this image from Sibella Court/Vogue Living:
What the WHAT with that box color! It's so weird how ideas seep into our subconscious!
Since the toy box lid is open 99% of the time, I wanted to do something fun with the lining of the trunk. I thought about just painting it a contrasting color, but I had a bunch of this chartruese linen on hand and I thought it looked so pretty with the pink. I got both the linen and the orange/magenta braid trim at SAS in Phoenix, AZ (one of the greatest bargain trim stores EVER – I practically clean them out each time we visit home).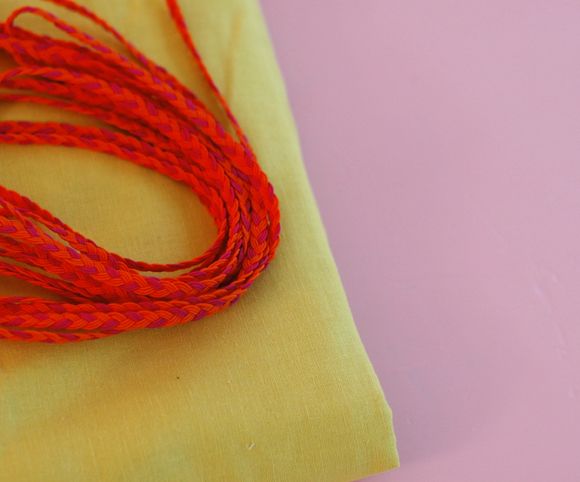 Using my
trusty staple gun
, I just ran a line of straight staples along the top of the fabric inside the trunk, then along the left side, then I pulled tight and stapled down the right side. Then I pulled really tight and stapled along the bottom. (basically
my approach to every upholstery project
is the same)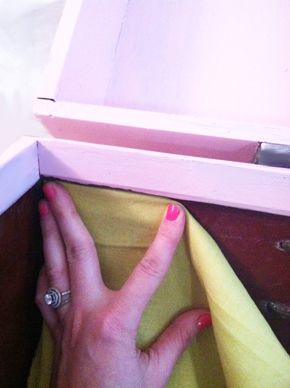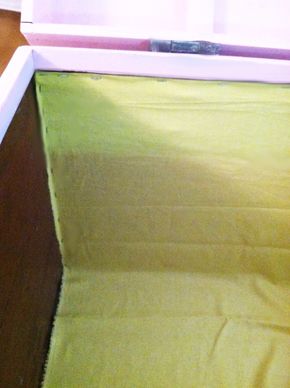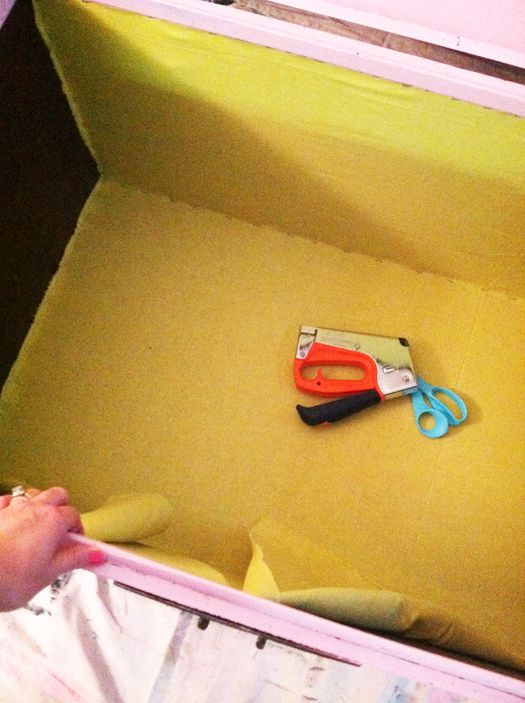 It's okay if your lines aren't perfect – that's what the trim is for. The goal here is tight fabric.
Once I finished the inside of the box, I did the three panel insets in the top of the lid too.
Then I used a little Magnatac to glue the trim on top of the staples. Magnatac is super-strength, so I think it will hold up well, but I'm also thinking about putting in a few small nails to keep the trim extra secure.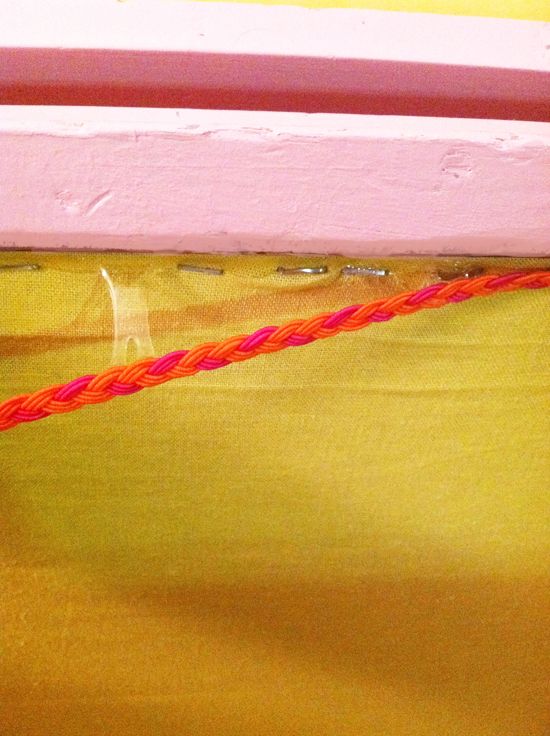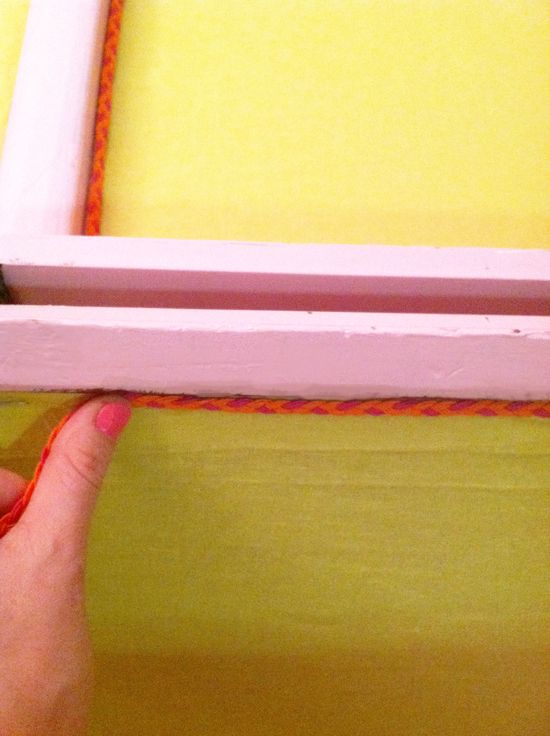 I love the way the toy box looks opened and closed now. I'm so sad I let this project go undone for so long.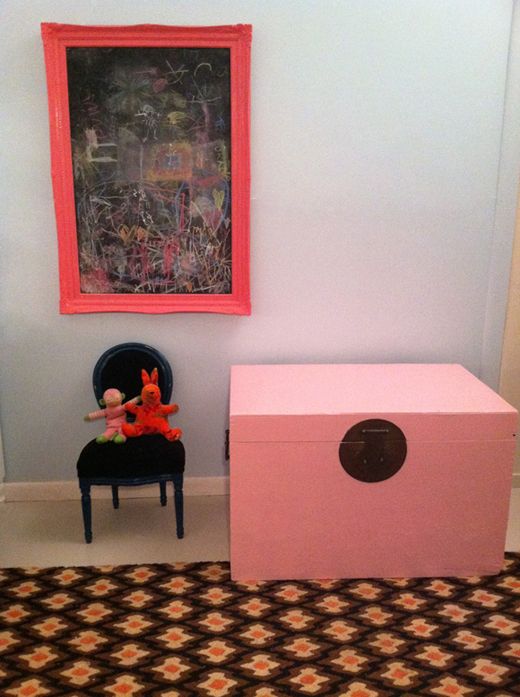 I'm giving the glue a night to fully dry, so the girls will be able to enjoy another morning of toys all over the dining room floor. I guess this was a good project for spring break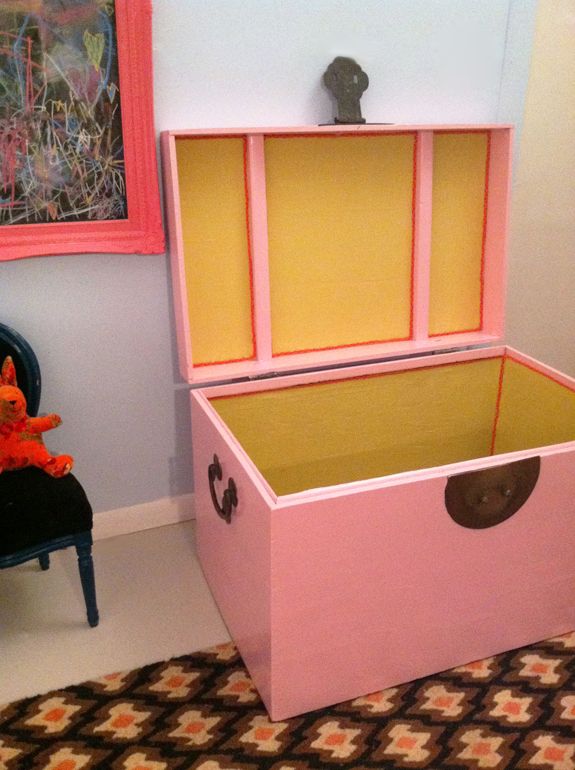 ---
Hooray! The weekend is upon us! I hope you have lots of fun things planned. I'm going to try and squeeze in a trip to IKEA. Check out these two great projects using super affordable IKEA rugs:
1)
The Glamourai
used one of those like $3 throw rugs to make a super chic long lumbar pillow. She just folded and whip-stitched up the side!
2) I love this
stair runner DIY
over at Loft and Cottage. Perfection with the nail head! And it's hard to go wrong with the neutral pattern in the
Hessum rugs
. If you want something more colorful (Dash and Albert style)
this runner
is so great-looking in person.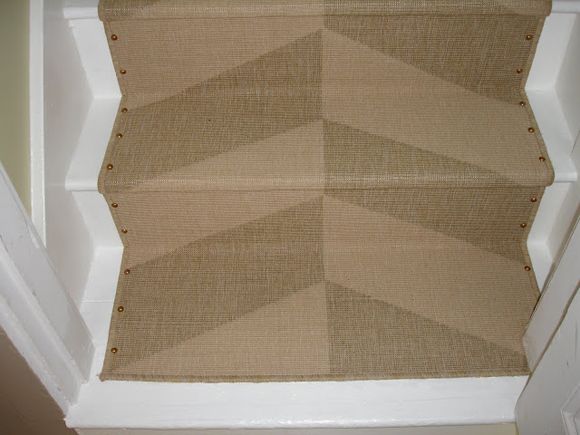 Two other tried and true IKEA rugs for me have been the black and white
striped flat weave
and the
Tarnby jute
(only wish it were larger and a little softer!)
What are your favorites? And have you ever used an IKEA rug to make something extra special?
---